Best Selling Cold Pressed Oils
Limited Period Combo Offer
I would like to share the feedback on the soap first. It has been almost a decade back when I stopped using soaps n switched to shower gel. I used the sandalwood soap, absolutely natural feel after using it and inspite of having a sensitive skin it has worked really well for my skin.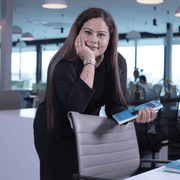 Rachana Kakkar
"Highly recommended"
It smelled very nice and natural even when I had kept it in my cupboard. It did feel wonderful on the skin too...the change in weather usually makes the skin dry, but this felt nice and soothing. The only thing is that I feel the fragrance does not last long.

H S, 35, Entrepreneur
"Natural way is best"
It is nice and creamy. Feels fresh after use. Only thing is there is less fragrance, unlike chemical soaps

Hema Anand, Housewife
"Amazing product"
The soap has low foam density, and a bland fragrance. But it has a very good emollient effect, and it moisturises the skin very well. I have seen such nourishing products in Thailand but don't know if many options are available in India. Would love to know the mkt price.

Satish Sawant, MSc Microbiology
"Best One"
The soap foams and cleanses perfectly well. Based on my usage, I can vouch that the longevity of this soap justifies its pricing. My only concern is that its fragrance is not long-lasting. I know it is an organic soap, but maybe there is scope for improvement here.

Seshanth Heerekar, Financial analyst
Hear From CAMIA
Sign-up to receive 10% off on your first purchase. Plus hear about new arrivals and offers.